Considerations for Cell Reactor Selection and Design Time:2018.03.15
The selection and design of cell reactor should be noted:
1. Oxygen supply for intermittent culture, volume dissolved oxygen coefficient klα requires 10-15h-1.

2. The shear force of the shear force reactor is as small as possible.

3. The adherent cell culture process of cells easily adheres to the wall of the reactor and generates a large amount of foam, resulting in a decrease in cell volume and metabolic products, which is forced to discontinue when in severe case.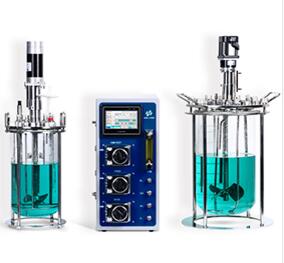 4. When cells were cultured at high density, the mixing condition became worse, the nutrient substance and oxygen supply were insufficient in the medium, and the cell yield decreased.

5. Temperature, pH, and nutrient concentration must be controlled within a suitable range.

More details: http://www.holves.com/product1/40.html
Beijing Holves Biotechnology Co. LTD.